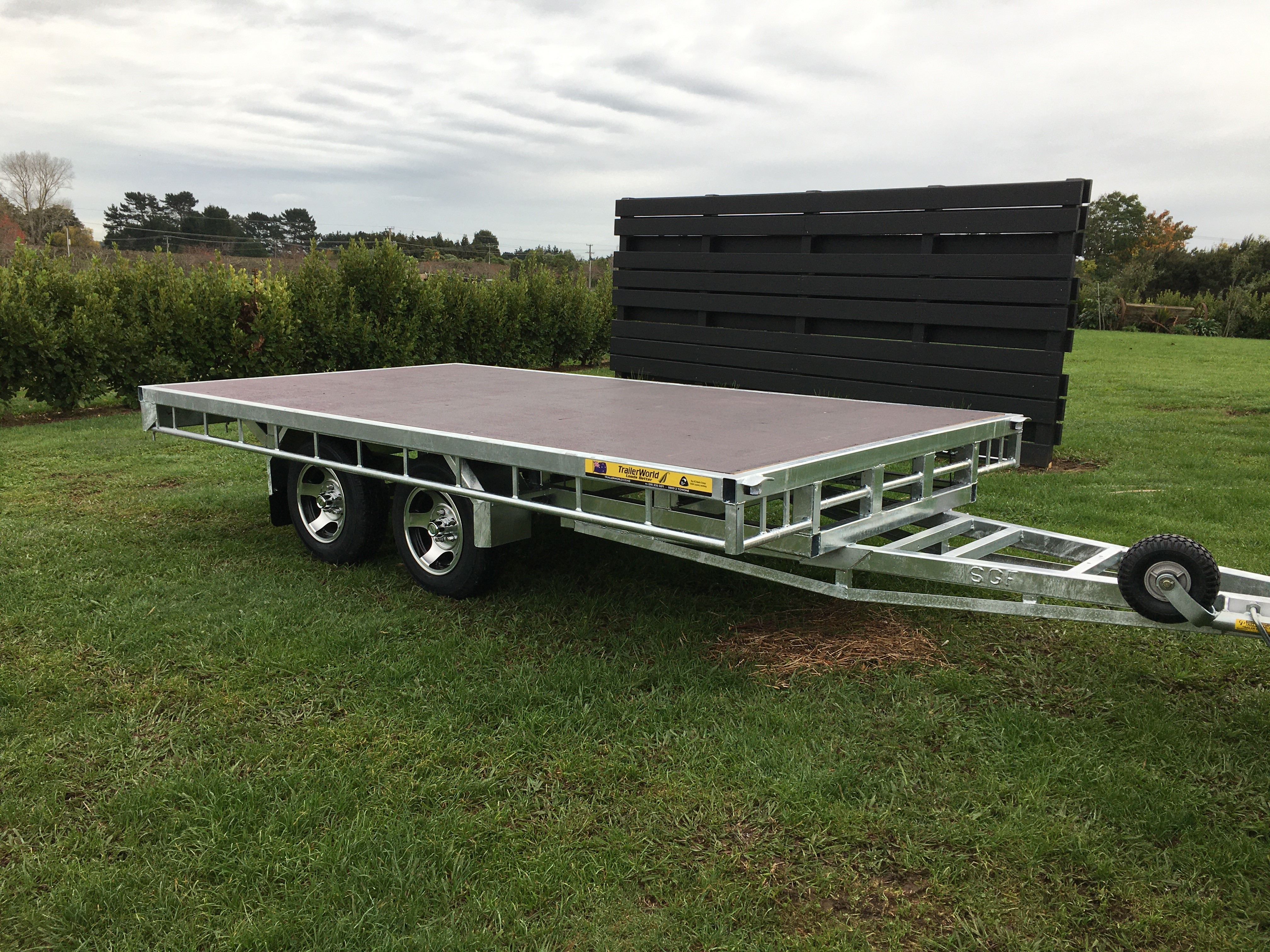 What people think about us.....
"I've been leasing a trailer for 11 years for my lawn mowing business,I've changed trailer to suit my needs, it's easy to budget for with no surprises and I can put my money into more equipment. Trailer leasing has really worked for me". Paul-Pukekohe
Now this is interesting ... it's a wonder no-one else thought of trailer leasing! Many businesses operating company vehicles choose to lease them rather than own. They get more flexibility, free up working capital, there are tax advantages, their balance sheet looks better, and they can focus on their core business with one less distraction. No wonder leasing is a popular option.
The same advantages can apply to leasing trailers, which is why we have pioneered trailer leasing in New Zealand. Many customers now choose to lease their trailer rather than buy or get finance, and we have now seen a surge in interest in leasing horse floats as well.
Trailer leasing is not like hiring one. The idea is that you have an ongoing need for the trailer and could probably justify buying one, but are looking for a better option. The minimum term is six months and most leases are for two, three or more years.
It may be that you are unsure whether you'll need a trailer after that, or maybe you think you may need a different one by then and don't want to be stuck with owning the wrong one. Families with horses are often attracted to the idea of Horse Float leasing for the number of seasons they expect their children to be riding.
If you're in business, your accountant will love it
The trailer lease payments are usually fully tax deductible, and there's no fixed asset to depreciate,
Instead of forking out the purchase price of thousands of dollars, leave most of the money in the bank for use in growing the business
Instead of buying the trailer you can afford but will not really do the job efficiently, lease the trailer - or trailers - you actually need to maximise productivity and profitability.
Like vehicle leasing, trailer leases are operating leases, where we provide a trailer or float to your requirements, perhaps including accessories, and take care of routine maintenance. You pay a bond and regular monthly payments for the use of the trailer or float, which covers our costs and the expected depreciation of the item over the term of the lease. For this reason, for any given trailer or float, the longer the lease the lower the monthly payments. It's up to you.
At the end of the lease term you can
Roll the lease over and get a brand new trailer of the same value
Extend the lease for the existing trailer, probably at lower monthly payment
Buy the trailer for its residual value
Hand the trailer back (in good working order) and walk away
That's pretty flexible. In fact, if your situation changes and you need to break the lease early, that is usually possible too, though there will be some payment needed as we will not have recovered all the depreciation.
Sold on the trailer leasing idea, but bought a trailer already and don't need a new one yet? How about this: sell your trailer to us and we'll lease it back to you! Yes we can do that, even on other makes, once we see the trailer and can assess its current and likely future value.
Our standard lease agreement is one page of plain English, if you would like to see a copy, please contact us by email or phone.
For a quote, choose a trailer from the website, work out what term would suit you, contact us and let's see what we can do.